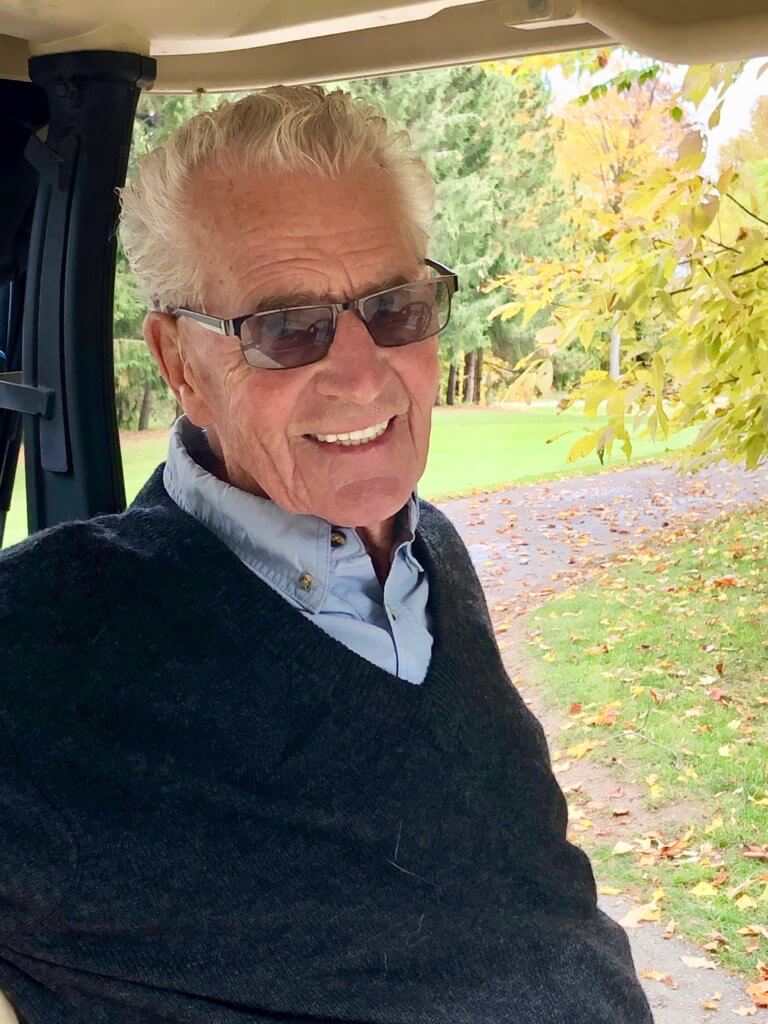 Peacefully, on April 23, 2020, Ernie passed away at home with his beloved wife Jean (Stephenson) and loving daughter Elizabeth by his side.  What a great life he had.
Ernie was born on June 5, 1936, in Stockton-on-Tees, Yorkshire, England. Ernie was the baby in a family of 8 children (Albert, Olive, Grace, Jimmy, Madge, Anne, Rob) born to James Husband Doneathy and Grace Doneathy.  His sister Anne Richardson is the only surviving sibling, and Ernie and Jean, made every effort to travel to the UK each year to see her and his extended family, including his niece Mary Hollifield, and her children Craig, Lisa (Mark) and family Liam, Hollie, and Matthew, and his nephew Jimmie.
Ernie will also be missed by his older children Russell Doneathy (Barrie) and Lisa Doneathy (Waterloo) and by his sisters-in-law Sandra Stephenson (Mark Olejnik), Patsy Taylor (Cam), Diane Stephenson (Jeff Ruttan) and their families.
Ernie was the first to say what a great life he had.  He believed he lived in the best of times.  He had a fulfilling career in steel making, first as a pattern maker in steel foundries in England. After moving to Canada in 1975, Ernie worked in Orillia, Toronto, Owen Sound, (at Black Clawson Kennedy), and Guelph. He loved large vibrant steel plants, but he never tired of working with wood, and continued to do so in his home workshop until his last days.  He was a true craftsman, and a perfectionist, and could do any kind of renovation or building task. Ernie had a sharp mind and always enjoyed debating politics and current events. He was young at heart, honest and hardworking, and he will be missed so much.
Ernie was healthy and active until his recent battle with cancer, however he remained positive and practical throughout.  He loved travelling, cycling, golfing and sailing. But, he was most content in the home he built, puttering around, working on a project or walking his cherished four legged friends Pearl and Albus.
As Ernie would say, "its time now for a good, hot cup of tea!" and a rest.
As Ernie wished, he has been cremated. There will be no funeral, but a gathering of friends and family at a later date.  If so desired, donations to the Owen Sound Hospital Foundation or the Bluewater District School Board Breakfast for Learning programs would be appreciated.
Condolences for Ernest Doneathy