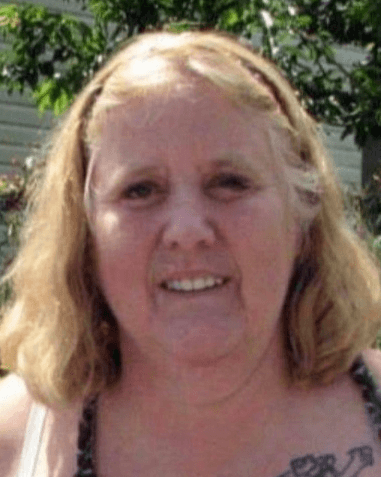 In loving memory of Cindy Louise Rhame who passed away unexpectedly on Saturday, September 25, 2021, at her residence in Owen Sound, Ontario, at the age of 64. She was born in London, Ontario on February 14,1957.
Beloved daughter of Sandra Rhame.  Mother of AJ Griffin (Jennifer) and Sandra Heffren (Jesse).  Sister to Ken Rhame (Sue), Jeff Rhame (Lisa) and Terri Rhame (Tim Flannery).  Also survived by 7 grandchildren, 11 great grandchildren and many other nieces, nephews and friends. Predeceased by her husband Eric Vanleeuwen, her father Ken Rhame and daughters Sebrina Griffin and Candy Borck (Bryan).  Celebration of life will follow at a later date.  Online condolences may be made at www.greybrucecremation.com.
All gone too young and far too soon but never forgotten.
Condolences for Cynthia L. Rhame