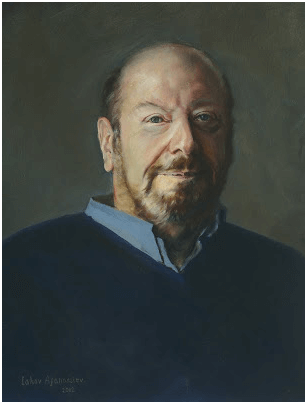 Michael John Fulham went peacefully to his Lord and Saviour at Chapman House, Owen Sound, surrounded by the love of his family, friends, and church family on Monday June 10, 2019 in his 78th year.
He is survived by his loving wife, Valerie.  Proud and loving father of Stephanie (Yakov), Jessica (Bola), Sarah (Collin) and Paul (Sadie).  Cherished Faffy to his grandchildren, Anton, Jordana, Portia, Ansou, Oyinola, Ewan, Nelson, Paul Jr. Vienne and Royal.
Lovingly remembered by his sister Susan, brothers-in-law Walter and Larry, nieces Christine (Dennis) and Colleen (Ken), nephew Steven (Cindy), great nephews Jackson and Matthew, cousins Joan (Paul), Faye (Dennis), Janice (George) and their families,  good friend and coffee buddy Gord (Linda)and long-time friend Ed (Louise).   Predeased by his parents Dennis and Katherine Fulham.
Michael was born in Royal Tunbridge Wells, County Kent, England. He came to Canada at 16 years of age.  He attended Western University and became a Chemical Engineer.  He moved to Southampton in 1970 and was employed by Ontario Hydro Heavy Water Plant, retiring in 1999.
He enjoyed his retirement while researching genealogy, making beautiful stained glass pieces, sailing, gardening, reading about history. Michael was a member of Sauble Christian Fellowship Church. He loved spending time with his family and grandchildren.
A celebration of life will take place at Sauble Christian Fellowship Church on Saturday, August 24, 2019 at 1 p.m. In lieu of flowers, donations to the Sauble Christian Fellowship Building Fund, 27 Southampton Parkway, Sauble Beach, ON N0H 2G0 would be appreciated.
Condolences for Michael Fulham