Terence Joseph (Terry) Hill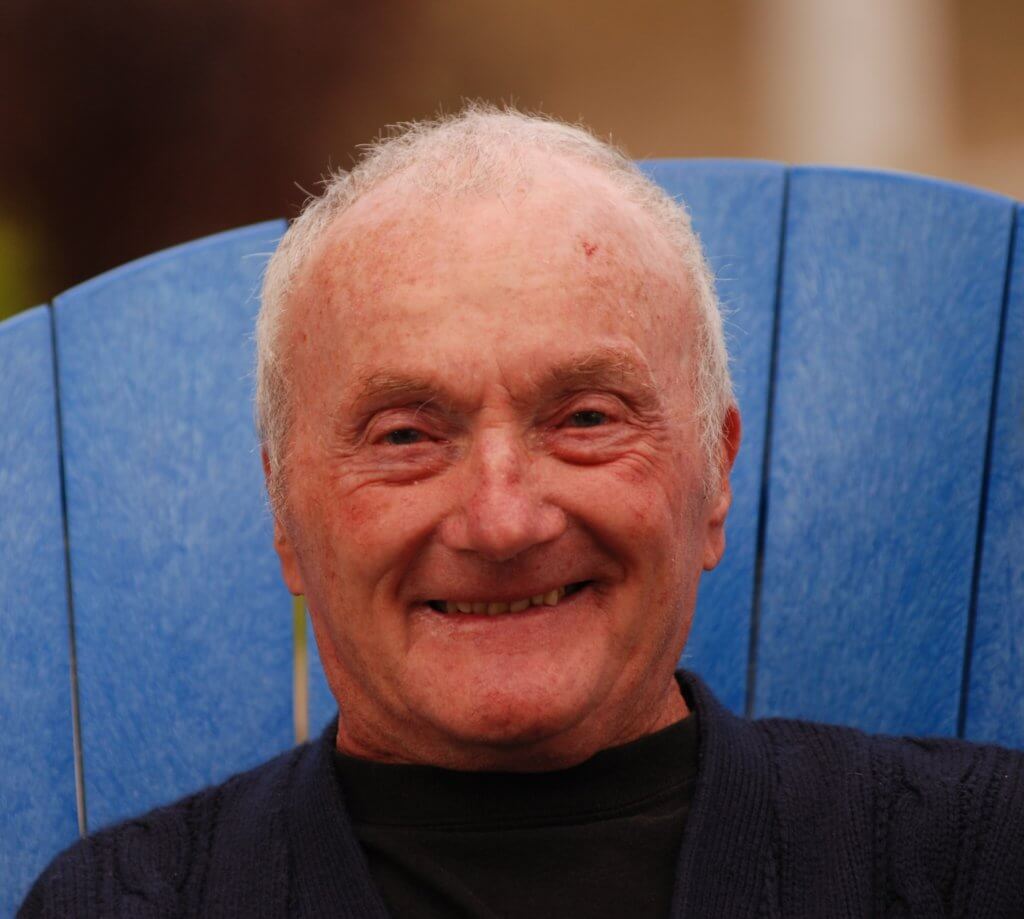 1935 – 2020
"A Life Well Lived"
In the early hours of the morning on Monday July 6th the heavens gained another star. We will be eternally grateful for the opportunity to spend time with him in his final hours and for knowing that he passed peacefully in his sleep surrounded by his amazing caregivers.
Terry was born in Manchester England in 1935. He settled on a career in the elevator trade and made many wonderful friends along the way. With Marian at the helm, and while raising their three children, they packed up their lives in 1980 and headed off to Canada to begin a new adventure. After five years of working away in London Ontario, Terry left the trade and became Port Elgin's favourite local handyman.
As a hard worker, Terry was untouchable; as a boss and mentor, he influenced countless lives. His customers meant the world to him and in turn, many became lifelong friends.  Although a major stroke at the age of 65 ended his handyman days and changed the course of Marian and Terry's lives, he had no intention of giving up. With a beautiful home, magnificent gardens and new grandchildren to tend, he was determined to live every new day to the fullest. Owing to his endless positivity, steadfast tenacity and an amazing wife by his side, he was rewarded with another twenty years of a fulfilling life.
Terry's legacy leaves us with many lessons including some that he himself had to discover along the way. Being grateful for each and every day would top his list as would being sure to tell people that you love them. He'd tell you to travel often, laugh lots, and to always whistle or sing as you work. Having your word be enough and your intentions be honourable would be high on his list too.
He was a true community builder, a Legion member, a United Church parishioner, a champion of others and an inspiration to anyone who had the pleasure of crossing paths with him. Terry loved his family, especially his eight grandchildren, with all of his heart and never ever forgot to thank us for loving him. His go to words were "beautiful" and "marvelous", and his favourite and most appropriate mantra for getting through hard things was "mind over matter".  Terry modeled service and gratitude and indeed, his was a life well lived. He was the light of our lives and the heart of our family… he will be greatly missed.
Cremation has taken place, and in keeping with Terry's love of the lake, a "funeral at sea" and the scattering of his ashes is planned for immediate family. We look forward to hosting a community celebration of Terry's marvelous life when we are safely able to do so.
Our family wishes to express sincere gratitude for the competent and compassionate health care that Terry received in recent years.  Since his passing, we have also been truly humbled by the outpouring of love and support from friends, co-workers and others in our community. Your messages, calls, and visits have offered comfort and meant the world to us. We thank you all from the bottom of our hearts.
Marian, Andrew, Anthony, Liz and families
Condolences for Terence Joseph (Terry) Hill